by KindMeal.my

Try this delicious blackened garlic oat milk ramen recipe!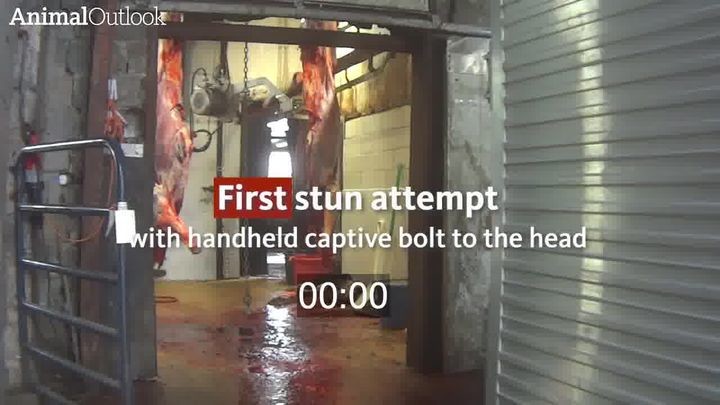 by Compassion Over Killing

LATEST INVESTIGATION: In June 2021, an Animal Outlook investigator recorded video footage of a non-ambulatory cow suffering through multiple head traumas before finally being slaughtered at Bravo Packing. 🚨🚨 Click here to see our full investigation ➡️
by Compassion Over Killing

Our friends at Beyond Carnism and Center for Effective Vegan Advocacy just launched their first online course, Sustainable Vegan Advocacy. Want to avoid #VeganBurnout? Check out the course and register today. #SustainableAdvocacy
by Compassion Over Killing

ANOTHER LEGAL VICTORY: On July 28, 2021, Animal Outlook and our coalition partners achieved another courtroom victory for farmed animals. The U.S. Court of Appeals for the Ninth Circuit rejected ANOTHER challenge from the meat industry to California's Proposition 12, a law that bans the intensive ..
by Animal Equality

Cows produce milk for one reason: to feed their babies. But in the dairy industry, babies are permanently separated from their moms so that profit can me made off of the milk meat for them. Please choose dairy-free options!
by Compassion Over Killing

Top 10 Most Vegan-Friendly U.S. Cities With more than 9.7 million people in the United States turning to veganism, the race for cities to become more vegan-friendly is on. Here are the top 10 most vegan-friendly cities in the U.S. that should be considered when picking your next city to explore. ..
by Animal Equality

Ever wondered what actually happens after you sign a petition? We've got all the deets! (Short answer: Petitions DO make a difference.)
by Compassion Over Killing

Be inspired: Ten vegan athletes share what motivated them to pivot away from meat, eggs and dairy. Ready to start or revive your vegan journey? Visit TryVeg.com
by Compassion Over Killing

Argentina becomes first country to ban salmon farming. New legislation has outlawed salmon farming in Argentina following concerns about sustainability. Read More: Learn more about the horrors of salmon farming with our investigation of Cooke Aquaculture here:
by Vegan.com

You don't see the dairy or meat industries raising $235 million to develop and launch major new products. And this is why vegan foods keep gaining popularity.