by KindMeal.my

Let Figure Out Cafe, Klang help you figure out the most delicious blend of Asian flavors! Relish on a creative variety of burgers, pasta, wraps, fried rice, snacks and handcrafted beverages within a relaxing atmosphere. Enjoy 15% off: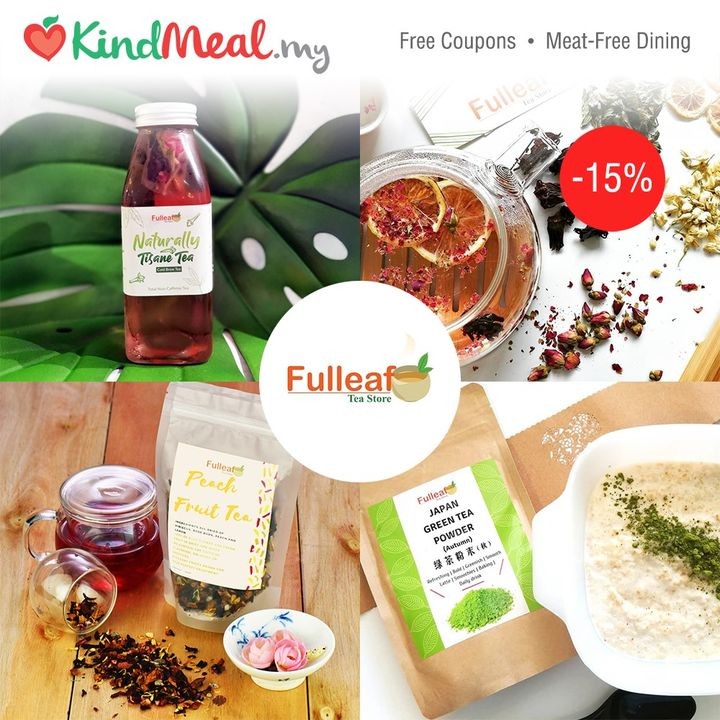 by KindMeal.my

Invigorate yourself with healthy, refreshing smooth teas and cold brews at Fulleaf_tea_store, One City! With a thirst-quenching selection of pure & smooth tea, tisane tea, green tea and oolong tea, there are plenty of flavors and aromas to sooth your palate. Enjoy 15% off:
by Compassion Over Killing

CAMPAIGN VICTORY: Starbucks is releasing a vegan chickpea bites and avocado protein box nationwide TOMORROW #tryveg #vegan #plantbased #choosecompassion
by Animal Equality

Happy #NationalPigDay! 🐷DYK that pigs are intelligent and self-aware? Studies have shown that pigs can use mirrors as a tool to locate food that's otherwise out of view. This groundbreaking discovery proves pigs understand that mirrors are reflections — a concept that most species can't comprehend. ..
by Animal Equality

If "Best Dressed" was a category at last nights Golden Globes awards ceremony, Joaquin Phoenix definitely would've won! 🏆 Here are 5 reasons why we love the compassionate actor and activist.
by Compassion Over Killing

Today is National Pig Appreciation Day. Today and all year, Animal Outlook appreciates all animals and the compassionate bond they form with humans and animals alike. 🌱💕 Here is a sweet video of Penelope the pig and her friend Frank the beagle from 2nd Street Hooligans, a sanctuary for animals resc..
by Vegan.com

This lengthy CNBC article takes a long look at Eat Just and its move into lab-grown chicken. In Singapore, this product has already moved out of the lab and onto restaurant menus.
by Animal Equality

Joaquin Phoenix showing his commitment to animals wearing an Animal Equality hoodie tonight at the Golden Globes! ❤️
by Animal Equality

WOW! Joaquin Phoenix showing his commitment to animals wearing an @AnimalEquality hoodie tonight at the #GoldenGlobes2021 <3 Thank you, Joaquin!
by Animal Equality

Hard Rock is feeling the pressure! Join us in standing alongside over 70 other organizations to demand that Hard Rock stops using eggs from caged hens. Take action and sign our petition! 👉