by KindMeal.my

Make your own crispy, addictive vegetable fritters!
by KindMeal.my

Relax with your favorite comfort food at Garden Vegetarian Cafe Shah Alam, crafted with quality ingredients and a creative touch. Feast on a tasty variety of local delights, noodles, pasta, baked rice, snacks and beverages within a comfy environment. Enjoy 15% now:
by KindMeal.my

Friendster Hub at SS2 & Kepong delights you with creative Asian fusion meals! Enjoy 20% off their signature bento sets, hot wok sensations, local favorites and nutritious juices now: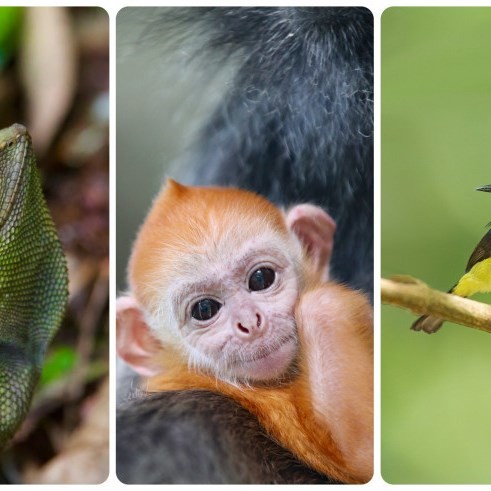 by KindMeal.my

Happy World Wildlife Day! Peter Ong of Roots & Shoots Malaysia shares on the beauty of Malaysian biodiversity and the urgency to protect our natural heritage.
by Animal Equality

Fish have feelings like any other animal, yet they're treated in the most horrific ways. Our latest investigation exposed the cruel tactics used in India's fisheries. Learn more about our undercover footage and why you should leave fish off your plate:
by Vegan.com

The difference between saying "try vegan" and "go vegan" may sound trivial, but the first request imposes no lifelong demands and can therefore inspire many more people to take action. Please share this and let your friends know how easy it is to try out a vegan diet!
by Animal Equality

INVESTIGATION: What we saw at this "farm of horrors" will break your heart, but it's so important to know the truth. 💔
by Compassion Over Killing

FDA inspection of cow/horse slaughter facility following Animal Outlook complaint leads to pet food recall for possible Salmonella, Listeriosis contamination. Has your pet gotten sick from Bravo Packing foods? Contact us at info@animaloutlook.org
by Animal Equality

While we can't protest in person right now, we still CAN do a lot to help animals! Join our online action team, The Animal Protectors, and we'll send you easy actions you can take online that make a big impact. ❤️✊
by Compassion Over Killing

John Oliver recently blasted factory farms and slaughterhouses, explaining how factory farms-and eating meat generally-are likely to cause another pandemic. Read more by Animal Outlook's Piper Hoffman.