by KindMeal.my

Introducing Le Fragrant Café Petaling Jaya, a blissful haven of veggie delights! Delight your taste buds with exquisite plant-based creations, fusing the essence of Asian and Western flavors. And don't miss their luscious gelatos for a heavenly finish! Indulge in the symphony of flavors at 10% off..
by KindMeal.my

Pumpkin the bear has claimed the backyard swing set! 🐻
by KindMeal.my

More than 50 pilot whales have died and authorities are racing to save dozens more after a mass stranding on a beach in Western Australia.
by KindMeal.my

Abrazzo, a 99-year-old Galápagos tortoise cools off from the recent high temperatures with juicy slice of watermelon 🍉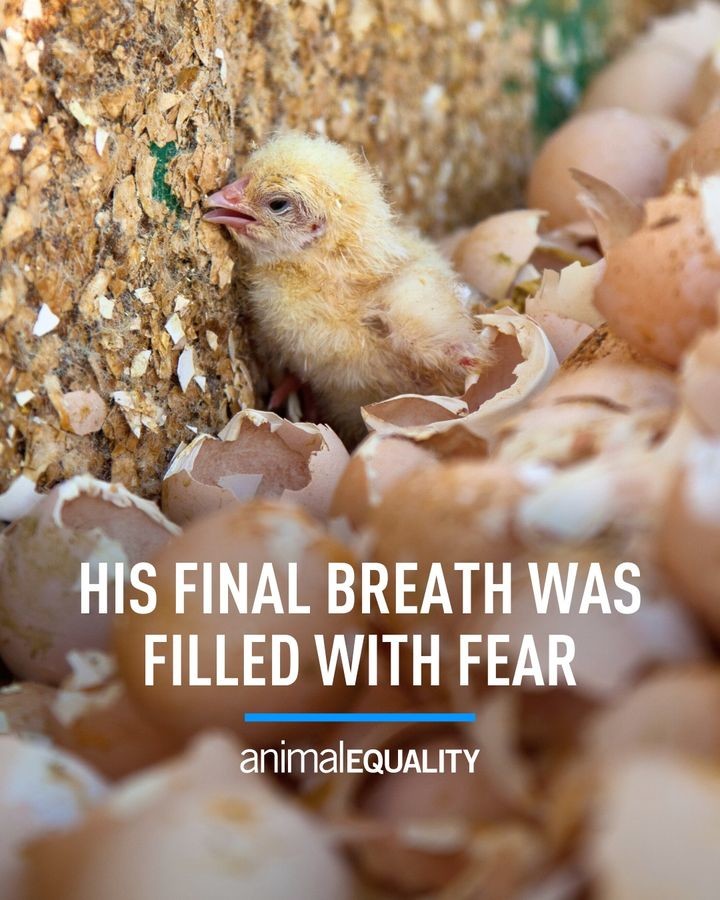 by Animal Equality

❌ 🐣 Before you reach for that next carton of eggs at the grocery store, take a moment to consider this... Each year in the US, about 260 million male chicks are deemed worthless by the egg industry and disposed of like trash. That's roughly 30,000 chicks killed every hour. 🌱 By reducing or elimin..
by Compassion Over Killing

How can you explain locking animals away and treating them like objects? You can't. #TryVeg and take animals off your plate 🌱
by Compassion Over Killing

Take a page out of this duck's book and go for a dip during the summer heat ☀️🦆🏊 Image: James Gibson / We Animals Media
by Animal Equality

Actress and activist Richa Moorjani is harnessing the power of Animal Equality's investigations to share an important message with you. 🐮📹 Animals used for dairy are suffering unimaginable and unnecessary pain for profit. And Richa believes it's time we send a powerful message to the industry infli..
by Animal Equality

✨ Today, we ask that you pause and reflect on your food choices, keeping in mind the animals enduring suffering to fulfill your cravings. By opting for compassionate food options, we can make a difference and grant these animals a life free of cruelty. 🌱 Let's embrace the Love Veg journey together...