by KindMeal.my

Ho ho ho... Merry Christmas everyone! 🎄🎅 Have a joyful, heartwarming celebration, and do share your delicious festive photos with us! Looking for tasty meat-free deals to party? Download our app now:
by KindMeal.my

Christmas treats for the sanctuary animals! 🎄
by KindMeal.my

This rescue lamb goes on coffee dates with mom ❤️
by KindMeal.my

Whether you're having a big curry night or just looking for a quick and easy veggie curry to rustle up, this Roast Sweet Potato Dahl recipe is perfect for the occasion!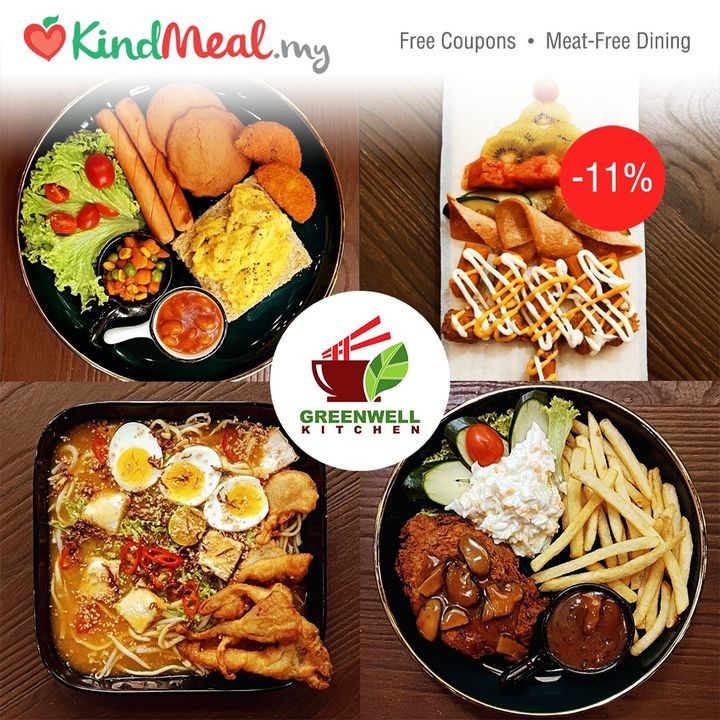 by KindMeal.my

Greenwell Kitchen, Subang Jaya serves authentic plant-based cuisines, using generational recipes since 1940's infused with meatless inspiration. Feast on local delights, green bowls, western signatures, snacks and more within their cozy Classic UK-themed environment! Enjoy 11% off:
by Animal Equality

From all of us at Animal Equality, we would like to wish you & your loved ones a Happy Holiday! 💙 Remember to choose compassion this holiday season by leaving animals off your plate. LoveVeg.com 🐷❄️
by Compassion Over Killing

It's time to ditch dairy and put a stop to all the suffering cows go through in the animal agriculture system 🐮💔
by Compassion Over Killing

Share your #holiday spirit with animals. Choose compassion and help create a better world. #GoVegan 💚
by Compassion Over Killing

Animals are sentient beings and they deserve to be treated with kindness. Help make a difference by going #vegan and taking animals off your plate.
by Compassion Over Killing

This holiday season, and every season, be kind to animals. #GoVegan 💚 Image: James Gibson / We Animals Media