by KindMeal.my

Whenever this guy takes his boat out, the goose he rescued years ago flies right next to him.
by KindMeal.my

Urbano e Fresco at Damansara Perdana pampers you with authentic Italian cuisine, prepared with quality ingredients. Enjoy a delectable meat-free menu spanning starters, salads, pastas, pizzas, soups, snacks, and desserts. Get up to 25% off:
by KindMeal.my

Here are the 10 most amazing dads of the natural world.
by KindMeal.my

Indulge in creative Western masterpieces such as banana nangka pizza, VG burger and spaghetti love, as well as popular local delights, snacks and desserts. Their aromatic coffee uses quality soy milk too! Enjoy 20% off now:
by Animal Equality

It's #WorldMeatFreeWeek 🐷🎉❤️Let animals rest easy this week by leaving them off your plate. Even by eliminating animal products from just one meal a day, you'll be making a huge impact on the environment, your health, and - of course - animals' lives! Learn more about the meat industry here:
by Compassion Over Killing

Our 2017 investigation inside Superior Farms is the first – and only – look inside a US lamb slaughter facility, and our investigator documented what we believe were a variety of humane handling violations. We not only exposed these abuses for the world to see in a powerful exclusive NY Times report..
by Compassion Over Killing

We are Compassion Over Killing. Please support our undercover investigations, legal advocacy, corporate campaigns, and education and outreach. COK.net/donate
by Animal Equality

Just like us, cows form strong bonds with others, and they can feel joy, pain, happiness, and sadness. 💕🐮 Check out loveveg.com for beefless recipes!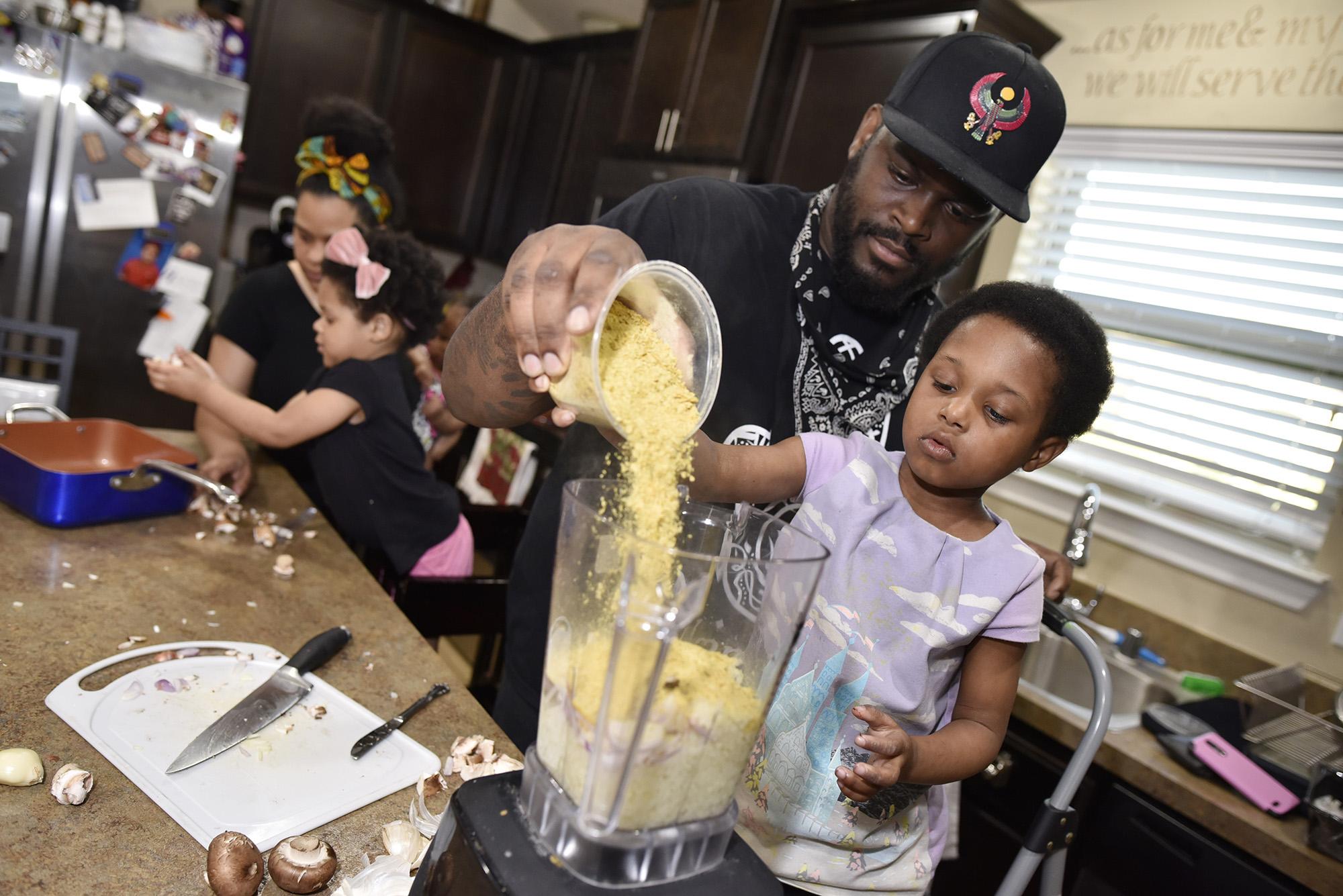 by Compassion Over Killing

A vegan diet turned James McGee's life around, and he hopes to pass on the plant-based love to his DeSoto, Texas community through Peace Love & Eatz, his smoothie and juice restaurant.
by Compassion Over Killing

While employed at Hawkeye Sow Centers (HSC), a pig breeding factory farm in Leland, Iowa, a COK investigator wore an undercover camera to document the day-to-day miseries forced upon thousands of female pigs—who are intensively confined in tiny crates where they can't even turn around—and their pigl..