by KindMeal.my

素之缘餐厅 Su Zhi Yuan Cafe at Sungai Buloh delights you with delicious, healthy meat-free meals, prepared with heart and care. Feast on a sumptuous variety of local favorites, braised noodles, sushi, yong tau foo, pasta, pizza and more! Dine now at 20% off:
by KindMeal.my

A sloth bear crossing one of the busiest roads in Brazil is rescued by a man who takes him to safety and returns him to the forest. ❤
by KindMeal.my

Revitalize your soul with Soulgreen 心灵 舒适坊's delicious local cuisine, straight from the food paradise of Melaka! An extensive meat-free selection of rice, noodles, snacks, soups, burgers and beverages awaits to delight you. Enjoy 10% off now:
by Compassion Over Killing

Challenge your friends to eating vegan for seven days. 🌱 Take the VegPledge together and join us for VegWeek, April 19-25, 2021. You'll receive daily emails containing recipes, tips, resources and more to support you on your vegan journey. ➡ #VegWeek #tryveg #vegpledge
by Animal Equality

Today's mission, if you choose to accept it: Urge popular food company, Mars, Inc., to stop using cages in its egg supply chain. Animals suffering in confinement are counting on YOU!
by Compassion Over Killing

Is your local Starbucks out of oat milk? Due to high demand, Starbucks now faces an oat milk shortage at some locations after launching it nationwide just over a month ago. Find out more about Starbucks' plant-based progress. 📸 today.com
by Compassion Over Killing

A grocery store in Hong Kong announced it would stop selling fish, citing the new Netflix documentary 'Seaspiracy'. "Netflix new documentary Seaspiracy has opened our eyes to the overwhelming and damaging effects the fishing industry has on our whole ecosystem. I bet you will stop eating fish after..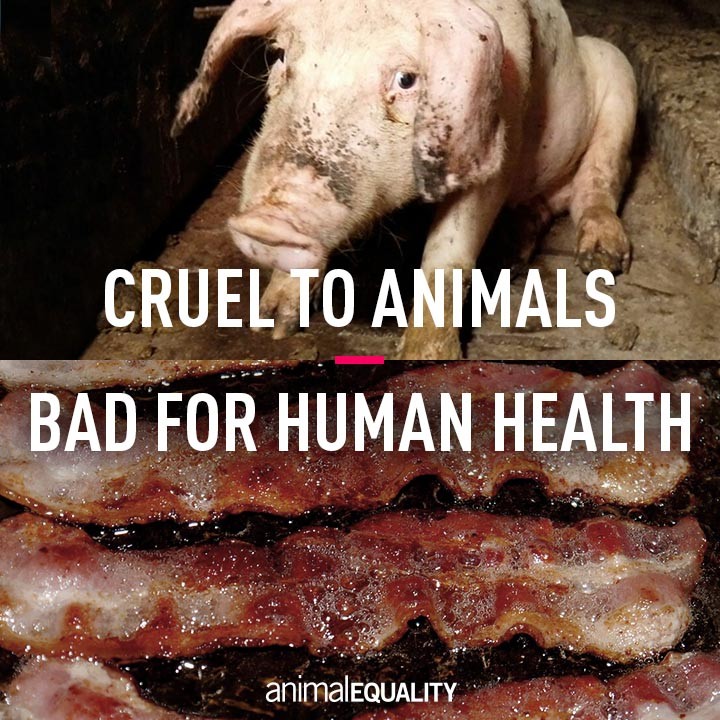 by Animal Equality

DYK that processed meat has been classified as Group 1 "carcinogenic to humans," along with tobacco smoking and asbestos?! The American Institute for Cancer Research says that eating even small amounts of processed meat on a regular basis increases your risk of colorectal cancer. Give the animals ..
by Compassion Over Killing

Win prizes from incredible vegan brands like Go Max Go Foods during VegWeek (April 19-25). Take the VegPledge to receive daily emails containing recipes, tips, resources and more to support you on your vegan journey. ➡️ *Prizes limited to U.S. residents only. #vegweek #vegpledge #tryveg
by Compassion Over Killing

In this excerpt from an Our Hen House podcast, Cheryl Leahy describes where she sees the animal rights movement in 25 years. #AnimalOutlook #OurHenHouse #animalrights