by KindMeal.my

When Boris met Doris. The dog and duck duo who are inseparable best friends. 🐶 🦆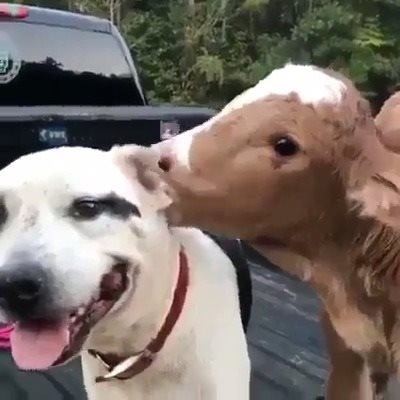 by KindMeal.my

These best friends see each as equals, and so should we! ❤
by Animal Equality

Whether it happens at a wet market or a factory farm, raising animals for food is putting us in danger.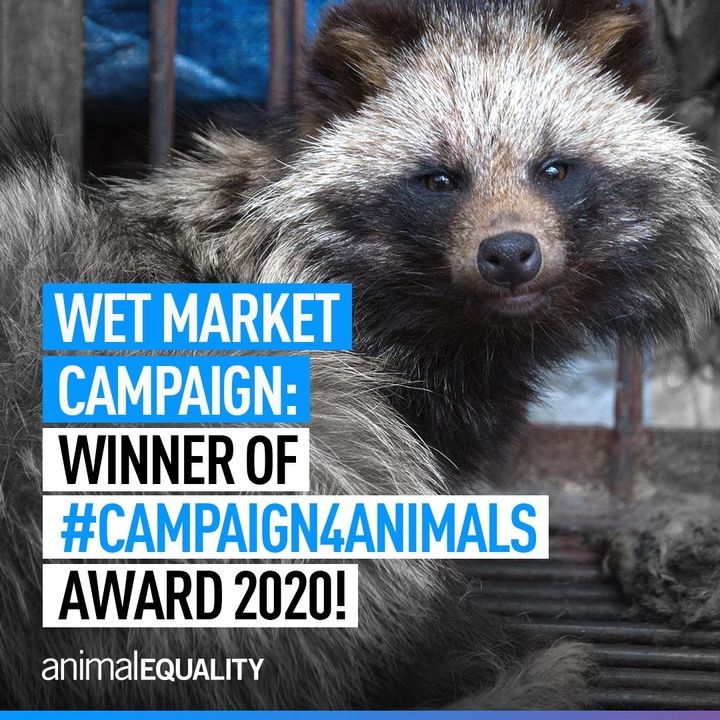 by Animal Equality

We're proud to announce that our international campaign to ban live animal markets has won Eurogroup for Animals's #Campaign4Animals award! 🏆 The award recognizes the most impactful and effective animal protection campaigns. Read more about how YOU helped us have an impact! 👉
by Compassion Over Killing

Animal Outlook's Director of Investigations Scott David breaks down the popular video game Pokemon Snap. Watch to find out the connections between pop culture and animal cruelty -- or kindness. 👾👾 To learn more, visit animaloutlook.org
by Compassion Over Killing

VICTORY - District Court denies USDA's attempt to dismiss two lawsuits to reduce suffering of pigs at slaughter. 1 - The USDA wants to deregulate pig slaughterhouses by allowing them to operate at unlimited slaughter line speeds and reducing the number of federal inspectors overseeing the slaughter..
by Compassion Over Killing

Enjoy this incredible video of a pig that brings his brother, who has trouble walking, lunch. #TryVeg and go vegan for the animals. Download our free starter kit at TryVeg.com Credit @thegentlebarn @angiequibrera
by Vegan.com

If you read every article here I will personally fly to your home, shake your hand, and give you a gold-stamped achievement certificate. Actually, I won't do any of that, but you WILL learn more about veganism than what 99.9 percent of vegans know.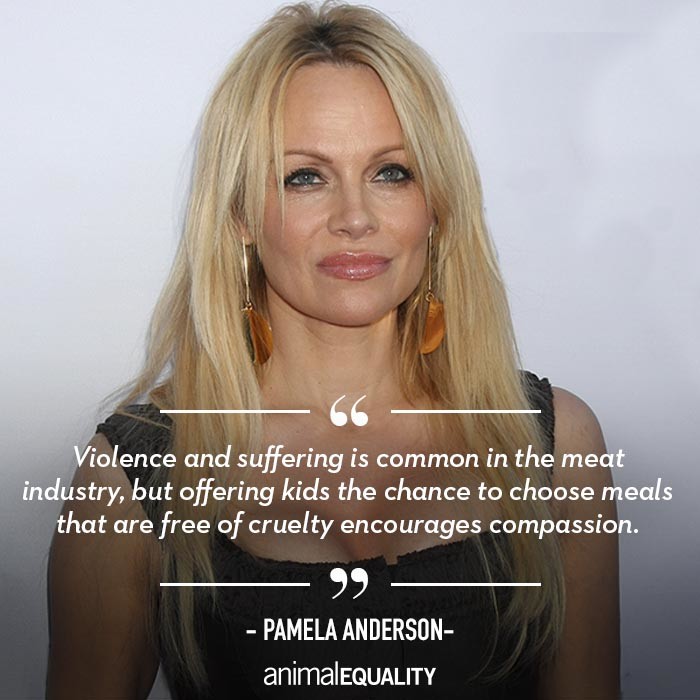 by Animal Equality

Join us in wishing Pamela Anderson a happy birthday today! 🎉🎂 It's undeniable that Pamela has saved countless animals by using her platform to speak out for them and push for change. Last year, she even helped add plant-based options to school menus for thousands of students! Do you agree with Pame..
by Compassion Over Killing

LEGAL VICTORY - On June 28, 2021, the Supreme Court of the United States rejected the North American Meat Institute's challenge to California's Proposition 12. Proposition 12 strengthens existing California law to ban the intensive confinement of egg-laying chickens, mother pigs and calves used in ..