by KindMeal.my

Ethel the tortoise has the most adorable bedtime routine 🐢
by KindMeal.my

Watch Sally's incredible transformation! 🥰
by KindMeal.my

Tiny orphan koala gets bottle-fed by his carer. 😍🐨
by Animal Equality

We're hiring in the United States! 📣✨ Animal Equality is currently looking to fill remote positions in the U.S.: Full Stack Developer, Undercover Investigator, Associate Legal Advocacy Counsel & Copywriter. Join our determined, compassionate & effective international team! 💙 Help us create a bette..
by Compassion Over Killing

So excited for our Senior Director of Legal Advocacy, Piper Hoffman, will be speaking at the The Animal & Vegan Advocacy Summit next month! Register here to attend and hear from over 80 expert speakers:
by Compassion Over Killing

With the rise in popularity of raw pet diets, it can be difficult to know what to feed as a pet guardian. Dogs especially have complicated nutritional needs that are met through foods in multiple different sustenance groups. If you're looking for vegan options to add to your dog's food rotation, we ..
by Animal Equality

🚨 It's one of Brazil's "most alarming bills for animals..." Executive Director of Animal Equality, Brazil, Carla Lettieri, writes an open letter about the harmful 'Self-Control' Bill and the public hearing to oppose it. 👉 Read Carla's letter:
by Animal Equality

Animal Equality held a public hearing against Brazil's 'Self-Control' Bill! 👏 Joined by several animal and environmental protection, human health, and labor union organizations, Animal Equality is making its concerns heard to stop this bill! If approved, the initiative will put over 6 billion farm..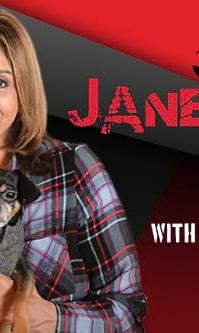 by Compassion Over Killing

The people of California spoke loud and clear when they overwhelmingly passed Proposition 12, which requires animals bred for food, like pigs, be given enough room to turn around. Well, now, pork producers want to circumvent the will of the people of California and are trying to have this law nullif..
by Compassion Over Killing

In our most recent episode of the #Vegan-Strong Athlete Series we hear the story of Steph Davis, one of the world's leading rock climbers, shares her story on how changes in her diet has led to increased climbing gains and enhanced her performance when BASE jumping and wingsuit flying. Watch: