by KindMeal.my

Rescue chicken follows this little girl everywhere — and sleeps in her bedroom with her own stuffed animal 💗
by Compassion Over Killing

Vegan athletes are on the rise. More and more athletes are seeing the value in adopting a #vegan diet and proving you don't need animal products to compete at the highest level. Here is what Dallas Mavericks player JaVale McGee said about going vegan. #inspiring 🏀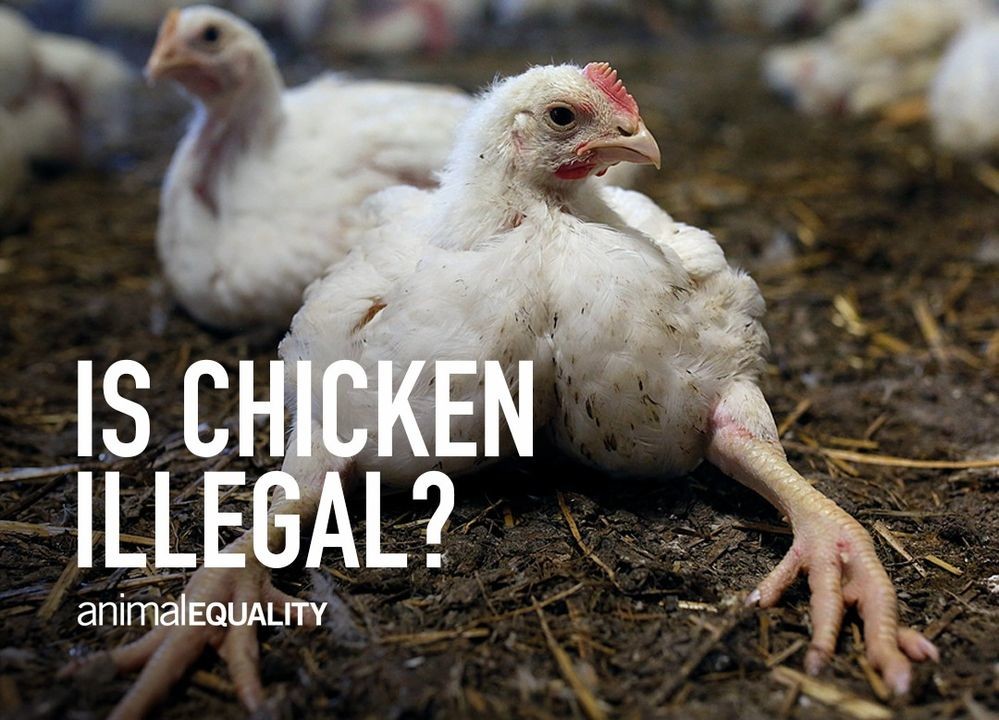 by Animal Equality

Is chicken illegal❓🐔 Well, it might be in Europe if it comes from "fast-growing" breeds. Following a complaint by Animal Equality, the EU Commission has agreed to evaluate whether the breeding of "fast-growing" chickens violates European law. ➡️ Find out more:
by Compassion Over Killing

Are you a photojournalist? Do you want to tell the stories of animals used for food, a subject significantly underreported in the media? We Animals Media has opened applications for their second Animal Photojournalism Fellowship! We Animals Media will grant one Fellow $6,500 CAD to develop their..
by Compassion Over Killing

A study in Science found that 60% of fish species could be wiped out within the next 80 years due to climate change. Climate change is a critical problem, and animal agriculture contributes heavily to this crisis: Image: Jo-Anne McArthur / We Animals Media
by Compassion Over Killing

Animals are NOT meals. #GoVegan for the animals 💚🦆🌱 Image: Aaron Gekoski / We Animals Media
by Animal Equality

💔 Piglets left to die in agony without food, water, or care. 💔 Mother pigs covered in sores & cysts from a life inside a cage. 💔 Random body parts found in the hallways, and dead bodies thrown into buckets like trash. 🇮🇹 This is the face of Italian "excellence." Animal Equality's investigators re..
by Compassion Over Killing

Happy #InternationalWomensDay Last year our very own Deputy Director of Investigations Erin Wing was highlighted by The Unbound Project for her work in undercover investigations. Read the full profile of Erin here:
by Compassion Over Killing

Our undercover investigation of Central Valley Meat Co. exposed rampant animal abuse and cruelty inside the California slaughterhouse. The video documented acts of cruelty that appeared to violate both state and federal laws. In response to our investigation and complaint, the USDA shut down the fac..
by Compassion Over Killing

Meet Animal Man, the DC Comics superhero who has the power to temporarily borrow the abilities of animals. Watch our new Pop Culture and Animals video to see why this hero took his love for animals further by going #vegan: