by KindMeal.my

Here are the 10 most amazing dads of the natural world.
by KindMeal.my

Indulge in creative Western masterpieces such as banana nangka pizza, VG burger and spaghetti love, as well as popular local delights, snacks and desserts. Their aromatic coffee uses quality soy milk too! Enjoy 20% off now:
by KindMeal.my

Happy Father's Day to all the amazing fathers out there! ❤️
by Animal Equality

Just like us, cows form strong bonds with others, and they can feel joy, pain, happiness, and sadness. 💕🐮 Check out loveveg.com for beefless recipes!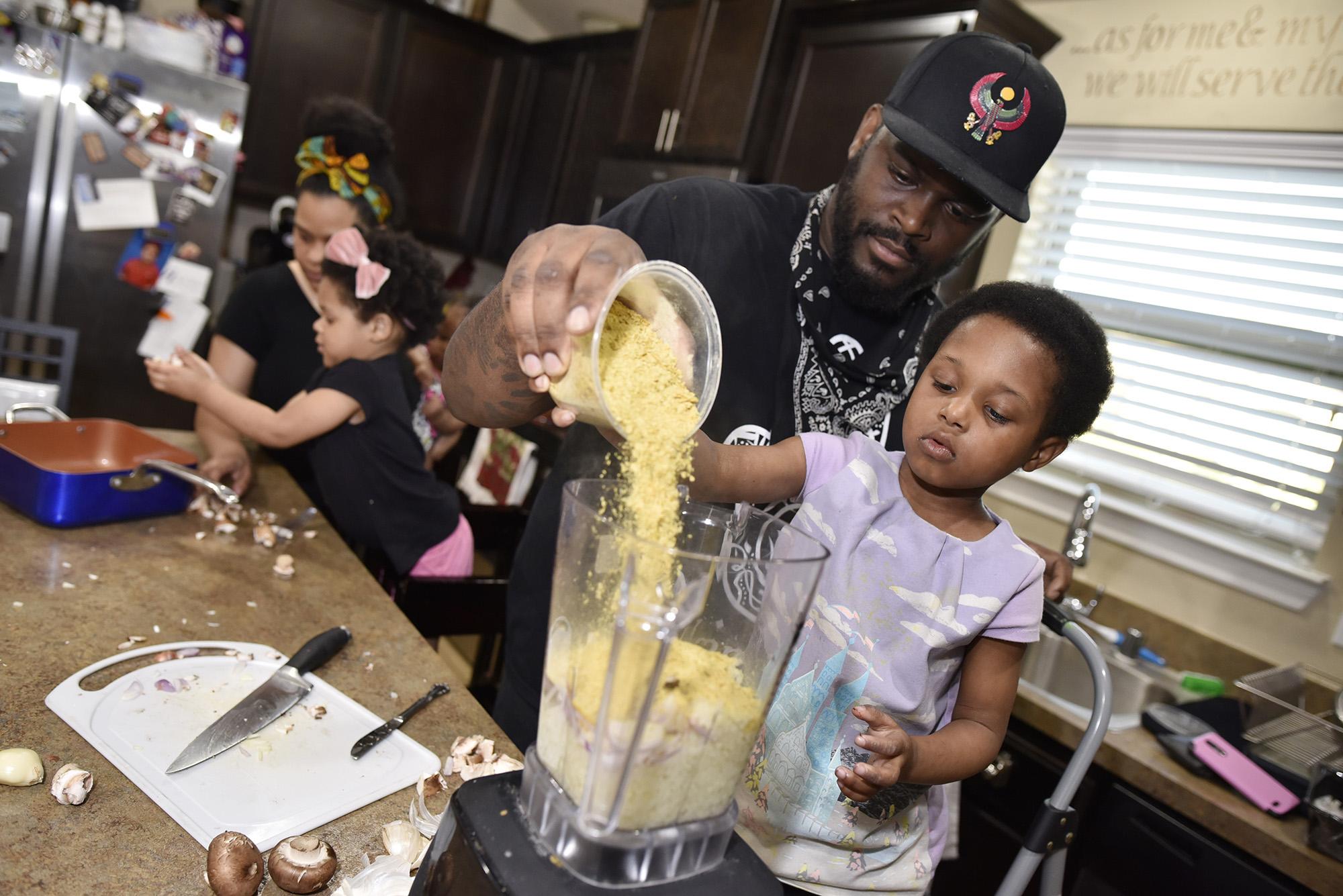 by Compassion Over Killing

A vegan diet turned James McGee's life around, and he hopes to pass on the plant-based love to his DeSoto, Texas community through Peace Love & Eatz, his smoothie and juice restaurant.
by Compassion Over Killing

While employed at Hawkeye Sow Centers (HSC), a pig breeding factory farm in Leland, Iowa, a COK investigator wore an undercover camera to document the day-to-day miseries forced upon thousands of female pigs—who are intensively confined in tiny crates where they can't even turn around—and their pigl..
by Compassion Over Killing

"For more than a decade, McArthur has traveled to over 40 countries documenting how animals are exploited by humans for food, clothing, entertainment, research, and more.... Her images don't just document abuse, they transcend, allowing the viewer to peer into the souls of animals."
by Animal Equality

One week from today: Eat Drink Vegan is coming to the Rose Bowl in Pasadena, CA. 🙌 Also known as "the vegan Coachella," #EDV is a festival featuring curated food vendors, unlimited pours of 250+ beverages (beer, kombucha, wine, cider, tea and craft soda), a culinary stage, CBD village & plant-based ..
by Animal Equality

Female pigs in the meat industry are typically forced to live in crates that are too small for them to turn around in or lie down comfortably for months at a time. Please choose veggie dogs, sausages, and bacon alternatives instead. ❤️
by Compassion Over Killing

JOIN US! Will we see YOU at the Animal Rights 2019 National Conference? Use code COK30 and save $30 on your registration! To get started, visit arconference.org.