by KindMeal.my

Invigorate your day at Salad Atelier with healthy and scrumptious salads. Craft your own creative salad and sandwich masterpieces!
by KindMeal.my

Happy hatchday to CT the penguin who turns 1 year old!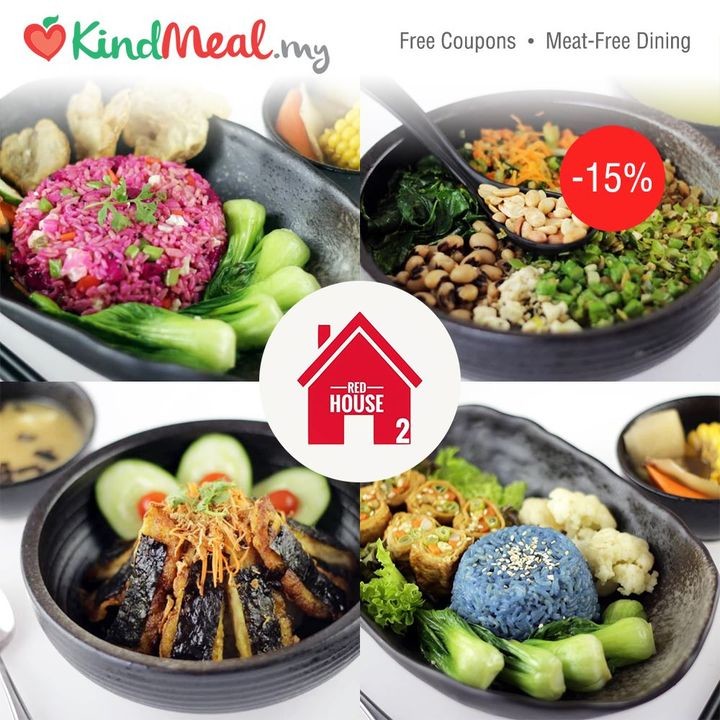 by KindMeal.my

Feast on creative meat-free cuisine within a cozy home-style environment at Red House 2 Café, Cheras. A sumptuous selection of poke bowls, fried rice, noodles, salads, appetizers and beverages await your gastronomic indulgence. Enjoy 15% off now:
by Compassion Over Killing

Until All Are Free: A short documentary by Tracey Glover about the interconnection of all beings and our planet, justice, compassion and saving our world. Tracey Winter Glover Jonathan Rosenberry Erica Meier
by Animal Equality

Have you ordered your Animal Equality merch yet? All proceeds go toward our work to help farmed animals!
by Compassion Over Killing

Are you up for the challenge of eating vegan for a week? 💪🏼🌱 Join us and Vanessa Espinoza Plant-Based Muscle for VegWeek (April 19-25) by taking the seven-day #VegPledge. ➡️ #vegweek #tryveg #vegpledge
by Animal Equality

SIGN THE PETITION FOR 🐔: Join us in urging Mars, Incorporated (parent company of popular candy Snickers, Milky Way, and M&M's) to stop using eggs sourced from caged hens in its global supply chain! #MarsHarms
by Animal Equality

DYK that chickens can dream, have empathy for others, and communicate with each other with a complex series of different vocalizations? Show compassion for these amazing animals by leaving them and their eggs off your plate today and every day! 🥚🐣And sign our petition to BAN the mass killing of mal..
by Animal Equality

The fishing industry causes suffering and death to trillions of fish each year, but they aren't the only ones impacted. Countless non-target species are trapped and killed by fishing lines and nets. Injured animals are often tossed overboard to die. 💔 In honor of #WorldAquaticAnimalDay, please go f..
by Animal Equality

In honor of #WorldAquaticAnimalDay, please leave fish off your plate, and help us expose the TRUTH behind the cruel salmon industry! 👇 Fish have feelings, and they deserve better.