by KindMeal.my

Ready to shop & save strays on Shopee's 8.25 PayDay Sale? 🐶😸 Enjoy RM56 off with PetFinder.my's exclusive vouchers: Each purchase contributes towards helping homeless animals. Thank you! ❤️ ____________________________________________ 𝗣𝗲𝘁𝗙𝗶𝗻𝗱𝗲𝗿 𝗩𝗼𝘂𝗰𝗵𝗲𝗿 𝗖𝗼𝗱𝗲𝘀: • PF825PK — 25 to 26 Aug. RM10 off, ..
by KindMeal.my

Flavorful "Char Siu" — sharp, sticky and perfectly glazed with the addition of pak choi and basmati rice.
by KindMeal.my

VickedGood Damansara Perdana is Malaysia's premier vegan bakery delight, featuring delectable desserts to mouthwatering breads. Dive into their heavenly pizza, nibble on delightful bites, indulge in luscious brownies, cakes, scones, and relish their artisanal sourdough, buns, and much more. Enjoy ..
by KindMeal.my

Meet these superbly adorable baby capybaras! ❤
by Animal Equality

✨Be an Animal Protector with Animal Equality! Advocate for farmed animals in your community or from home—get involved and make a difference! 📆 Our next Virtual Volunteer Orientation will be Wednesday, August 30th from 4:00 PM - 5:00 PM PT 💙 Sign up TODAY: animalequality.org/volunteer-archived/v..
by Compassion Over Killing

Vegan athletes are on the rise. More and more athletes are seeing the value in adopting a vegan diet and proving you don't need animal products to compete at the highest level. Here is what Alex Morgan said about why she went vegan. #inspiring ⚽️
by Animal Equality

💙 Animal Equality and FreeWill have come together to offer a free and easy opportunity to create your will and leave a lasting legacy for animals. By supporting Animal Equality's crucial investigations, outreach efforts, and legislative actions, your contribution will create a brighter future that..
by Compassion Over Killing

Did you know that Del Taco started serving Beyond Meat back in 2019, but recently removed this cruelty-free meat alternative from its menus? The Beyond Guacamole Taco, Beyond Taco, Epic Beyond Fresh Guacamole Burrito, Beyond 8 Layer Burrito and Beyond Meat Taco Salad with Fresh Guac have all been r..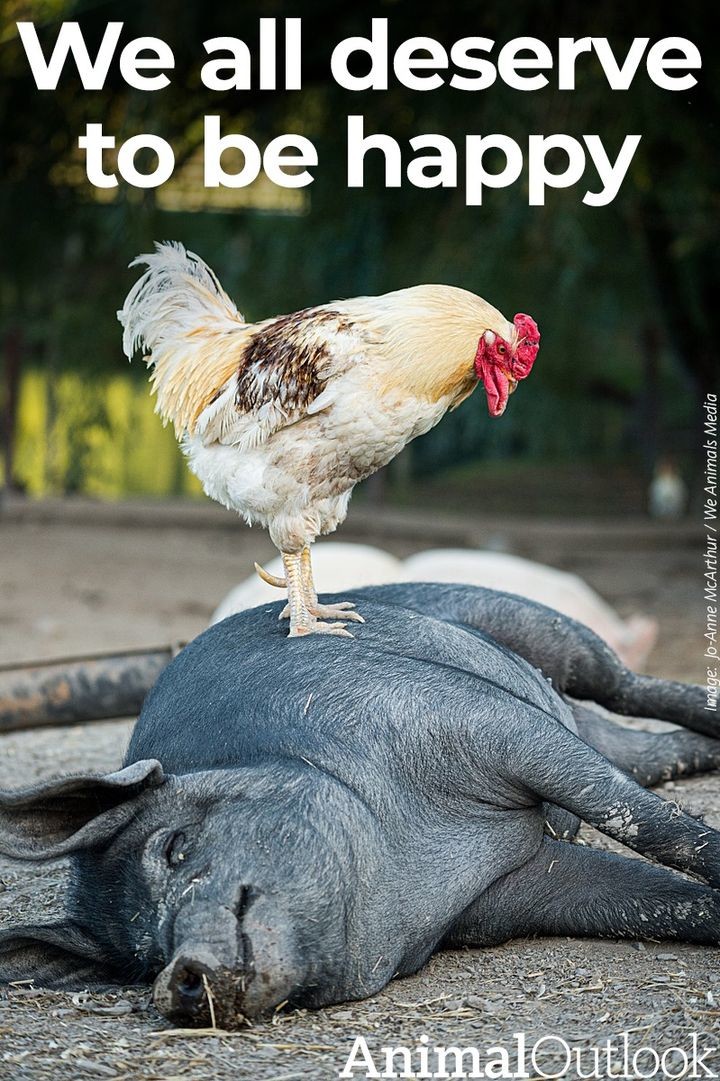 by Compassion Over Killing

All animals deserve to be happy and healthy. #TryVeg and help make this a reality. Image: Jo-Anne McArthur / We Animals Media
by Animal Equality

🐮 As we come together to celebrate World Plant Milk Day, consider how our choices impact the animals suffering within the dairy industry. 🌱 ✨ Together, we're crafting a dairy-free future! You can start by embracing a plant-based diet. Begin at loveveg.com. Wondering if certain dairy products are ..