by KindMeal.my

his is an octopus nursery — unlike any other observed before.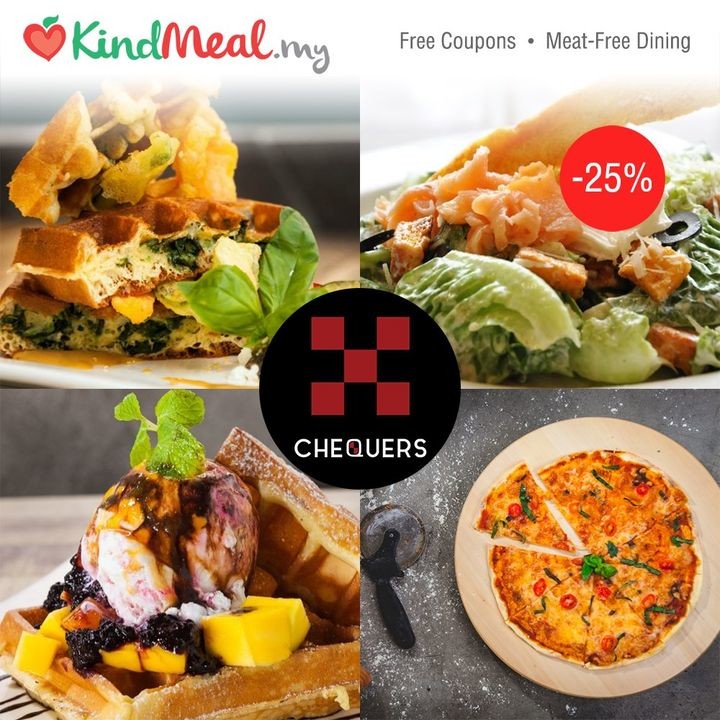 by KindMeal.my

Indulge in Chequers' creative menu, packed with meat-free delights! With a wide array of sweet & savory waffles, wild mushroom & margherita pizzas, spicy aribiata & aglio olio pastas and crispy snacks, there's plenty of surprise in store for everyone. Enjoy 25% off:
by KindMeal.my

Plant-based milk is both delicious and nutritious. What's your favorite plant-based milk?
by KindMeal.my

Join Dr. Jane Goodall, Roots & Shoots Malaysia and other eco heroes live tomorrow at 8pm! Catch the live event at:
by KindMeal.my

Enjoy thirst-quenching tea beverages and tasty snacks at the cozy Chatto - Handcrafted Tea Bar Melaka. Chill out with their invigorating series of signature, latte, milk tea, specialty tea, pure tea and healthy drinks, paired with delicious snacks. Get 20% off at Chatto, Melaka:
by Animal Equality

Animal Equality is proud to announce that we're a member of a historic new coalition: The Aquatic Animal Alliance! 🐟🐙🐬🐠Through this coalition, we're working together with other leading organizations and fish advocates as a movement to tackle the most pressing issues facing trillions of aquatic anima..
by Compassion Over Killing

Who is the animal lover in your life? We have your holiday shopping for them covered in the Animal Outlook shop. What's better than telling the world you're changing the lives of animals?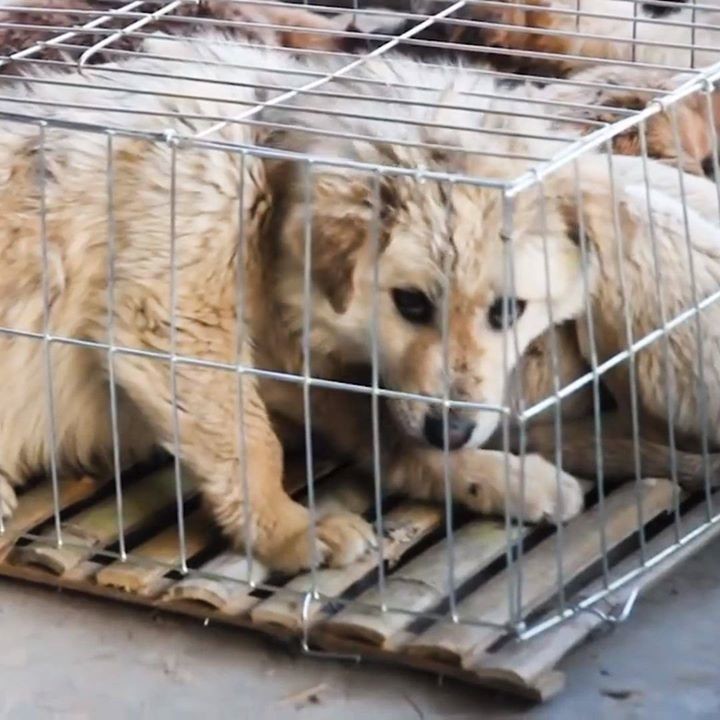 by Animal Equality

🗓 Tomorrow we're releasing NEW EXCLUSIVE IMAGES from behind the scenes in the dog and cat meat trade in China. Lawmakers have repeatedly stated that they want to stop this cruel trade, but what's really going on? Be the first to see our investigation. Subscribe to our YouTube channel: youtube.com..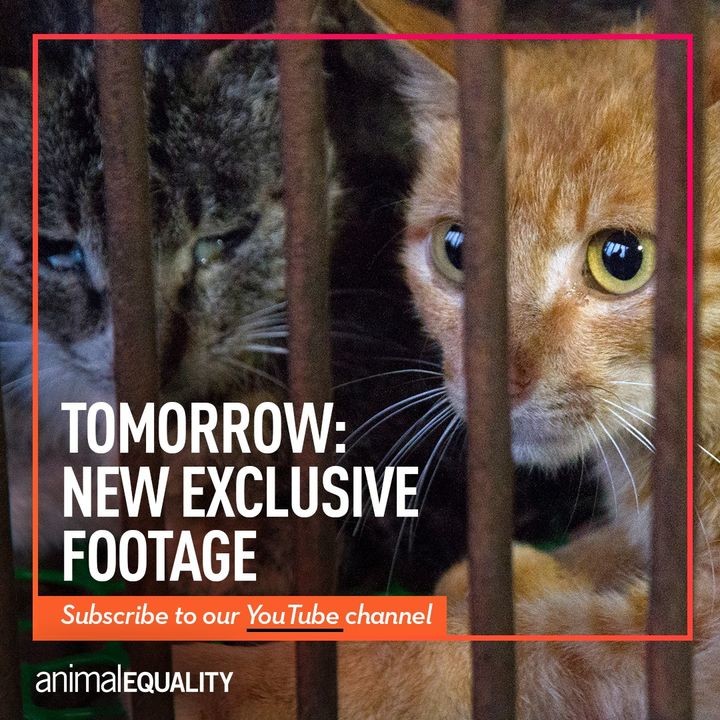 by Animal Equality

📌 Mark your calendar because TOMORROW, at 12:00 noon, we will publish NEW EXCLUSIVE FOOTAGE of the dog and cat meat trade in China. Since 2013, Animal Equality has been committed to showing the immense and brutal cruelty of this terrible trade. And tomorrow, thanks to the support of brave local inv..
by Animal Equality

Our latest investigation into chicken farms in India revealed cruel practices similar to the U.S. chicken industry in many ways—including birds bred to grow so large, so quickly that they suffer painful leg deformities. Many birds are unable to stand or walk to reach food and water, and die in agony..