by KindMeal.my

A robotic camera captures the most intimate moments between a group of lionesses and their cubs.
by KindMeal.my

Pamper yourself with The Honest Treat's RAWsome vegan cakes & ice-creams! Vegan, raw, refined sugar-free, gluten-free and dairy-free, these pretty raw cake slices and ice-cream are handcrafted with the finest ingredients. Enjoy up to 30% off:
by KindMeal.my

The UK government is to push ahead with a ban on the import of hunting trophies.
by KindMeal.my

Happy 16th birthday to Nolina, who's always on point and looking sharp!
by KindMeal.my

Table9 in Bangsar brings you creative Italian delicacies and Korean-inspired drinks. Experience a tasty array of meat-free items, including breakfasts, sandwiches, pastas, pizzas and Bingsu. Buon appetito with 20% off: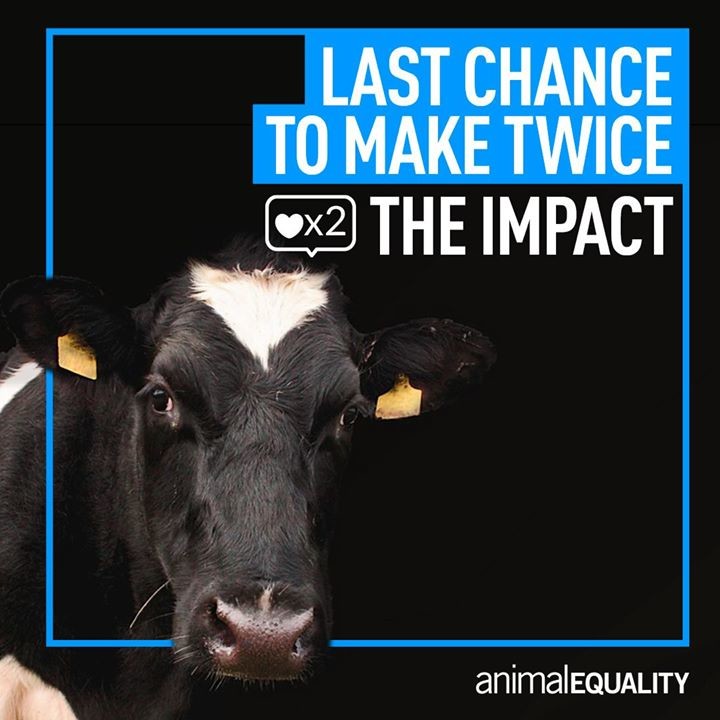 by Animal Equality

TAKE ACTION: Just a few hours remain! ⏱️ Remember to make your donation before midnight to qualify for the Matching Gift Challenge.
by Animal Equality

Join President Sharon Núñez as we take a virtual trip around the world to talk about the important work of Animal Equality. Donate today in support of the last day of our Matching Gift campaign, where all gifts will be doubled. Donate here!
by Animal Equality

Every dollar makes a difference in the fight against animal cruelty. 🐔🐷🐮 Give today and we can double the impact of your support! 👉bit.ly/donatelastday
by Compassion Over Killing

"Forced to make the impossible choice between protecting their health and providing for their families, the majority of these scapegoated workers continue to show up. And as an already-dangerous industry turns deadlier for animals and workers alike, the Trump administration has ordered plants to rem..
by Animal Equality

It's #NationalFriedChickenDay ... What better time to call out Tyson Foods' deceptive "humanely raised," "natural," and "environmentally responsible" marketing claims! 👀