by KindMeal.my

Little Humboldt penguin chick turns 5 years old!
by KindMeal.my

Indulge in Western and Asian meat-free cuisines at The Black Cat Café, Jalan Ipoh! Enjoy a weekday assortment of Thai, Indonesian, Italian and local delights, or be surprised by special menus on weekends. Get up to 25% off:
by KindMeal.my

Enjoy a sumptuous variety of oriental dishes at Yishensu - A Vegetarian Connoisseur, 1 Utama! Feast on traditional delights to creative fusion delicacies, and pair it with their healthy beverages. Enjoy 30% off:
by Animal Equality

DYK that Animal Equality is an international organization that works in 8 different countries!? 🌏 Thanks to our team's corporate outreach in Spain, fewer animals are suffering in cages for the egg industry. 🎉
by Vegan.com

Many non-vegetarians have ruled out becoming vegan because they believe the variety of vegan foods is lacking. Here's the #1 page to share to show them otherwise.
by Animal Equality

Some weekend motivation from Peter Dinklage. 🙌 If you wouldn't hurt an animal, why support an industry that does? Try plant-based! 🌱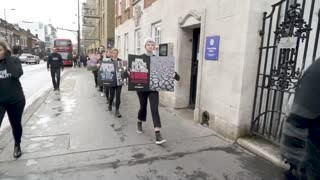 by Animal Equality

To all of the Animal Protectors, our followers, and supporters — thank you for helping us get closer to a world in which all animals are respected and protected. 💞🤝 We're all in this together.
by Animal Equality

We're urging authorities to investigate what we documented at this calf ranch in Nebraska, which was a supplier to Babybel and The Laughing Cow cheese. Do YOU think criminal charges should be filed? Let us know in the comments!
by Vegan.com

It's so encouraging when an influential mainstream figure embraces plant-based eating.