by KindMeal.my

False morel mushrooms are delicious. They're also poisonous and potentially lethal. In Finland, they're considered a delicacy.
by KindMeal.my

Enjoy a sumptuous variety of oriental dishes at Yishensu - A Vegetarian Connoisseur, 1 Utama! Feast on traditional delights to creative fusion delicacies, and pair it with their healthy beverages. Enjoy 30% off:
by KindMeal.my

The chimps explored parts of their new Primate Forest home for the first time last week, and even helped film the experience.
by KindMeal.my

Have you joined Berjaya Youth's Go Meatless photo competition yet? Simply share your delicious meat-free photos, and include #gomeatless #berjayayouth #kindmeal hashtags in your caption. Top 3 winners with the most combined likes from Facebook and/or Instagram of their photos will win attractive v..
by KindMeal.my

Lit bright by yellow bricks, yellow flowers and many things yellow, Yellow Brick Road reminds us of the magical land of Oz. Indulge in creative meat-free meals within the dreamy environment!
by Compassion Over Killing

How many of these #dairy myths did you know the truth about already?
by Animal Equality

Did you know you can help farmed animals when you do your holiday shopping? If you haven't already, add Animal Equality as your charity in AmazonSmile. It's easy, here's how!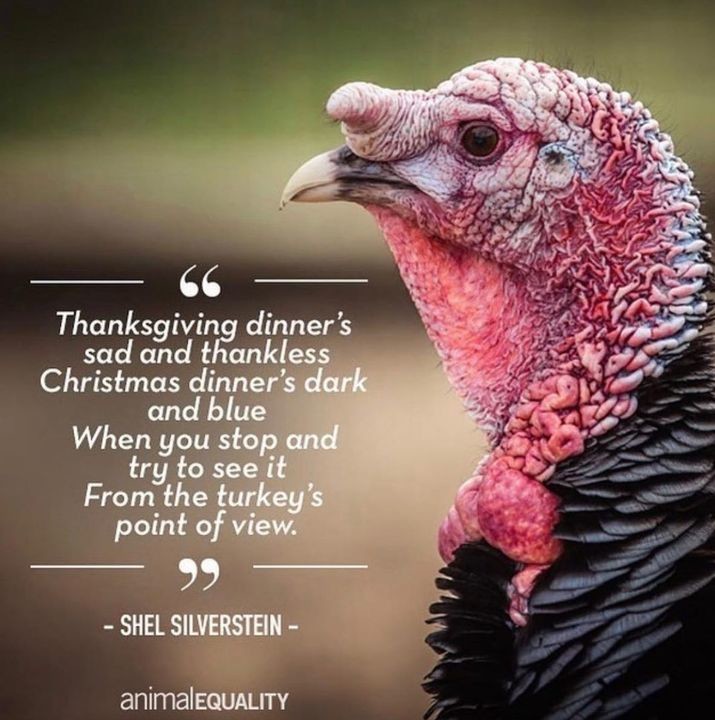 by Animal Equality

Holidays shouldn't involve harming anyone. Please leave animals off your plate this holiday season, and year round. ❤️❤️❤️ Share to spread the word!
by Animal Equality

We're thankful for our amazing community of caring animal advocates. ❤️ Your actions as allies, volunteers, social media followers, and donors truly change lives! Farmed animals everywhere thank you. 🦃🐷🐔🐮🐠🐰
by Compassion Over Killing

Friends, Today is Thanksgiving, and we wanted to take this opportunity to thank YOU. Thank you for all that you do to help animals through your support of Animal Outlook. This year we are celebrating our 25th anniversary, which is only possible because you have been by our side. On this day of th..