by KindMeal.my

Almost 100,000 minks at a farm in north-eastern Spain are to be culled after many of them tested positive for coronavirus. 😥
by KindMeal.my

Enjoy a sumptuous variety of oriental dishes at Yishensu - A Vegetarian Connoisseur, 1 Utama! Feast on traditional delights to creative fusion delicacies, and pair it with their healthy beverages. Enjoy 30% off:
by KindMeal.my

Rescued baby bear makes a new friend ❤️
by KindMeal.my

Let Vg Seventeen Cafe, Kepong pamper you with trendy, healthy and fascinating meals! Indulge in creative Western masterpieces such as banana nangka pizza, VG burger and spaghetti love, as well as popular local delights, snacks and desserts. Their aromatic coffee uses quality soy milk too! Enjoy 20..
by Animal Equality

Kyrie Irving of the Brooklyn Nets donated 200,000 plant-based Beyond Burgers to Food Bank for New York City to help out during the COVID-19 pandemic. ❤️🍔 The NBA star went vegan in 2017 while playing for the Boston Celtics and credits his plant-based diet for increased performance and contributing t..
by Compassion Over Killing

"A child who plucks out a bird's feathers may be punished, but corporate executives who torture birds by the billions are showered with stock options."
by Animal Equality

This amazing progress shows what can happen when compassionate people come together for change. 🎉🙌 Congrats to the Animal Equality team in Mexico, Zapopan government representative Gabriela Cárdenas, and local animal protection groups for making this happen!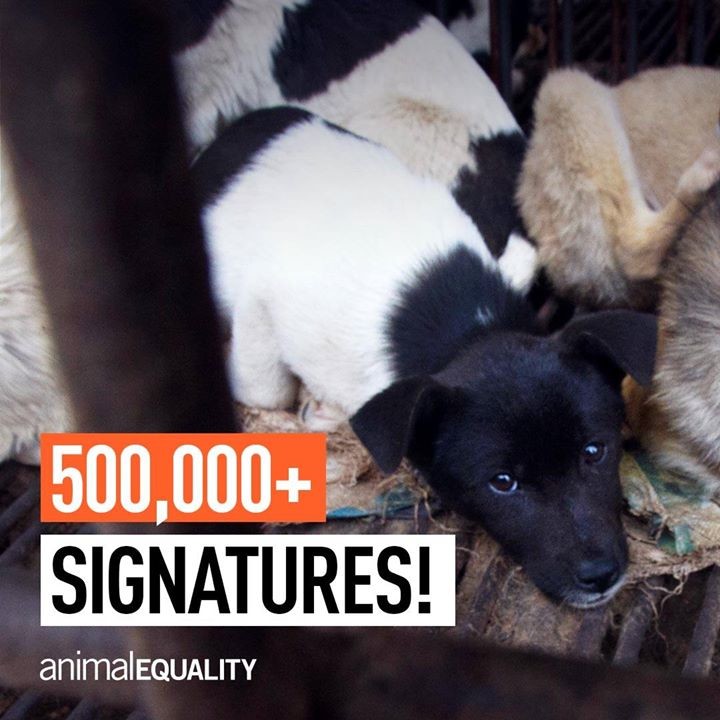 by Animal Equality

Our international campaign urging the United Nations to call for a ban on wet markets that sell animals has reached 500,000 signatures! 🎉 📝 Add your name to the petition:
by Compassion Over Killing

At current line speeds, it's already nearly impossible to social distance in a slaughterhouse. So why are plants still requesting and receiving waivers to operate at even higher speeds, at animals' and workers' expense?