by KindMeal.my

Meet these superbly adorable baby capybaras! ❤
by KindMeal.my

Cinnamon the elephant may be a toughie, but she has a soft heart. When her sisters were lost to poachers, she took their young calves under her wing 🐘 💕
by KindMeal.my

Pillowy Pork Steamed Buns — made from plant-based pork mince, hoisin sauce, Chinese five spice and Shaoxing wine, all wrapped in a soft and squidgy bun. 🥟
by KindMeal.my

Shop & save strays with PetFinder.my Shopee vouchers! 🐶😸 Enjoy up to RM56 off with our exclusive vouchers: Each purchase generates a small contribution to help homeless animals. Thank you for your kind support! ❤️ ____________________________________________ 𝗣𝗲𝘁𝗙𝗶𝗻𝗱𝗲𝗿 𝗩𝗼𝘂𝗰𝗵𝗲𝗿 𝗖𝗼𝗱𝗲𝘀: • PF825PH —..
by KindMeal.my

Family of ducks moves into a woman's pool 🦆
by Animal Equality

🐮 As we come together to celebrate World Plant Milk Day, consider how our choices impact the animals suffering within the dairy industry. 🌱 ✨ Together, we're crafting a dairy-free future! You can start by embracing a plant-based diet. Begin at loveveg.com. Wondering if certain dairy products are ..
by Compassion Over Killing

How does watching this footage make you feel? Our latest investigation at a Holden Farms gestation and farrowing facility revealed often-botched attempts to gas to death sick or injured piglets using carbon dioxide poisoning; piglets can clearly be seen squirming and gasping for breath inside the g..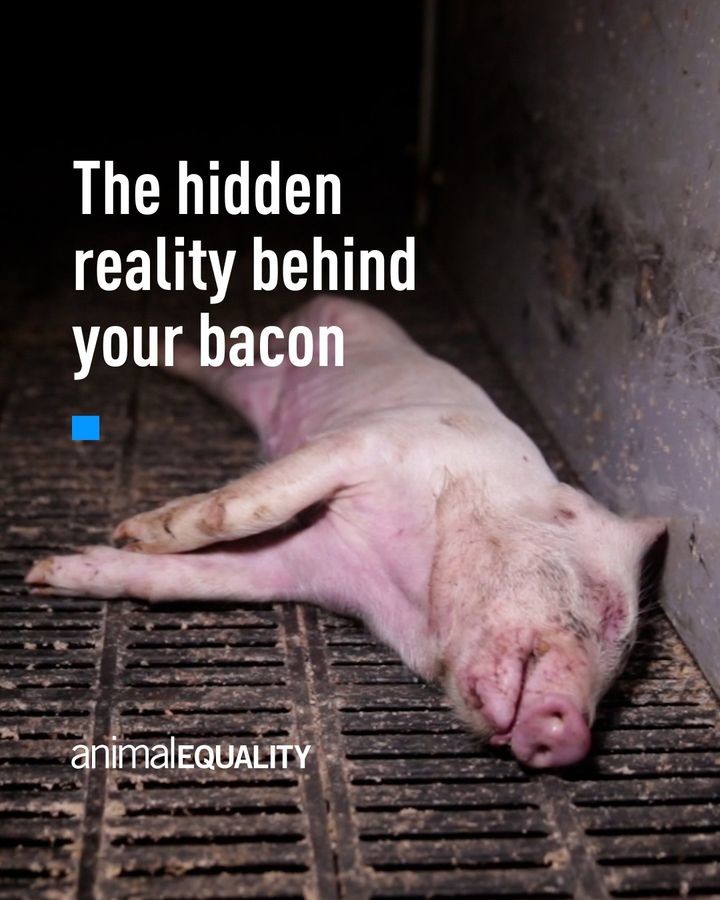 by Animal Equality

💔 Trapped behind closed doors of factory farming, these animals are left with no choice but to endure a life of cruelty and pain. This is the hidden reality of your bacon. 🌱 Together, we can break this cycle of suffering by replacing meat, dairy, and eggs with plant-based alternatives. Make the co..
by Compassion Over Killing

Animals are living, sentient beings. We need to start treating them as such. #TryVeg and take animals off your plate 🐮❤️
by Animal Equality

❌🐮 In cities like Seattle or Fort Worth, roughly 700,000 people reside. Now, picture this very number symbolizing the 700,000 calves killed every year in factory farming across the US. 🌱 By reducing or eliminating meat, dairy, and eggs from your diet, you can actively contribute to ending this cycl..